Welcome to
Rithem Life Sciences
Play
Skip Intro
The world's most comprehensive
Confidence under pressure.
Skip Intro
Scroll Down
Introducing
ResQR

by Rithem Life Sciences
ResQR
Spreads force across wider surface

area of sternum reducing fractures.

Ergonomic design to aid in proper

position of hands during compression.

Placement indicator

for precise alignment.

Metronome and LED light guidance

to ensure proper compression pacing.
Safety + Speed + Accuracy = Confidence
ResQR
Quality CPR Aid From Responder to ResQR
Sudden cardiac arrest (SCA) kills more than 6 million people each year worldwide
SCA has an associated 90-95% mortality rate
70-80% of SCA cases occur at home, away from an intensive hospital setting
For every minute of delayed intervention, the fatality rate increased by 10%
Saving lives.
Emergency professionals
explain the benefits of

ResQR in the field.
Cardiac arrest 200k in hospital
---
Cardiac arrest 395k outside hospital
Cardiac arrest 6% survival rate
Introduction to Rithem Life Sciences
Getting to know the ResQR device
An instructional video for ResQR
120
BPM Pacing
Metronome & LED light to ensure proper compression pacing
Reduce Delays
Modesty cover to help reduce delays in initiation of CPR on females
Ergonomics
Proper positioning for increase efficacy and decreased sternal/costal fractures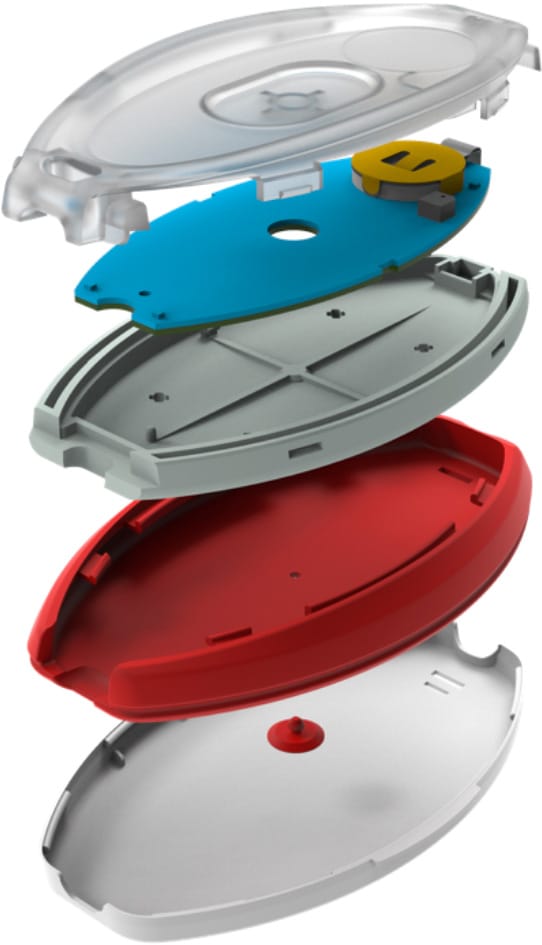 Increased survival rate
after sudden cardiac arrest
ResQR is a revolutionary device for hands-only CPR, spreads the force, lowering the risk of chest fractures, with ultimate ease of use in a home or office setting.
Simple, effective solution for CPR anywhere
A new life line

for everyone, everywhere.

Advanced technology. Easy application.
About
Rithem Life Sciences
At Rithem Life Sciences, our mission is to save lives. Sudden cardiac arrest leads six million deaths each year, 68 percent at home. CPR must be administered within two to four minutes, an impossible time-frame for emergency services to arrive. We have developed two at-home devices, the ResQR and the JoltzAED for safe, effective CPR and automated external defibrillation designed specifically for at-home use.